According to Gifts.com, flowers are the most popular Mother's Day gift. I love to get a vibrant colorful bouquet too, until a week or so later when the flowers have wilted and all reminders of my children's undying devotion (sarcasm) is erased. My favorite flowers have always been the ones that I can enjoy for years.
Somewhere in my attic are a collection of faded and worn construction paper flowers, inscribed with the squiggly Mother's Day messages of a determined young son just learning his letters. On my fridge, I still have a handprint Mother's Day magnet from 2003:
I would wager that in attics and on fridges around the world, many mothers have their own versions of these.
Why do we cherish these things and drag them from house to house over the years? For me it's because they represent a love that is honest, innocent, and unhindered by the busyness and drama of adolescence and adulthood.
As an adult, there's not much that you can give Mom to take the place of that tattered paper flower or smudged handprint tulip, but there are ways that you can celebrate your mom with gifts from the heart that bloom long after Mother's Day has ended.
Aquamarine Flower Pitcher
If your Mother likes to entertain, or simply appreciates the beauty of artisanal ceramics, she'll love the artfully sculpted petals with delicate gold edging on this unique pitcher from Olive & Cocoa.
Stained Glass Solar Lanterns
Let your mom enjoy the colors of Spring in her garden year-round with the floral stained glass panels in these solar lanterns.
Floral Handbag
Mom can take her bouquet everywhere she goes with a floral handbag like this Diane Von Furstenburg tote.
Shabby Chic Bracelets
Even if it isn't made by your 5-year-old fingers, you can still give your Mom a hand-made gift. Etsy.com is an entire online marketplace devoted to independent artisans where you can find beautiful floral gifts like these shabby chic bracelets.
Flower Basket or Planter with LED Lights
If nothing but the real thing will do for Mom, pair her blooms with a hanging basket or lantern with planter that shines on her beautiful blooms every night with solar powered LEDs.
Paper Flowers
Are you crafty? Make Mom a grown-up paper flower with one of the thousands of tutorials online.
Go Old School
I love this last idea for a touching Mother's Day gift, especially coming from a big family. Get your family members together to make Mom (or Grandma) a beautiful flowering tree using your fingerprints. Jot down notes of heartfelt gratitude and frame the final product. You can make your own or have one custom designed with a personalized message like this one on Etsy: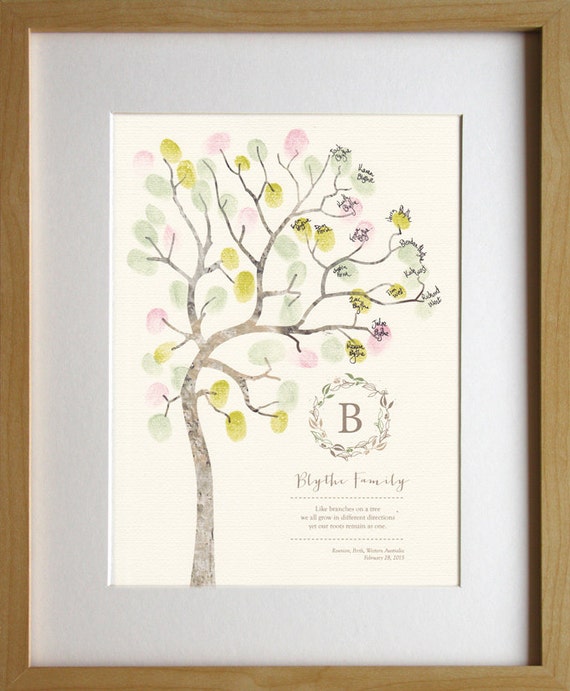 Flowers are a go-to gift for Mother's Day and despite my catchy headline, as a Mom I can tell you that I truly adore any gifts from my children. These gift ideas simply capture the beauty of flowers and remind Mom of your affection all year long – a true gift in itself.
Need more Mother's Day gift inspiration?