To commemorate our fifteenth year, we are taking a look back at what life was like 15 years ago. Do you remember May 1999? It was a month of ups and downs. We gained Star Wars: The Phantom Menace but lost Shel Silverstein. Natural disasters of epic proportions and new leadership in world powers made the month one that would change the course of history. Legal precedents were established and technologies that we all utilize now were just being announced. Here are fifteen moments in history from fifteen years ago. Next stop: May 1999.
1. Bluetooth Is Announced
The nineties were the era of the Ethernet cable, that funny phone line-looking wire that wouldn't quite fit into the phone jack. (Wait, what's a phone jack?!) In May 1999, an organization called Ericsson announced a revolutionary way of sending data wirelessly. They called the technology Bluetooth. Now, we can listen to music with wireless headphones and talk to our loved ones while driving with both hands on the wheel.
2. Deadly Outbreak of Tornadoes
Early in the month, for about six days, 152 tornadoes ravaged the mid-west and eastern U.S. It was the worst in Oklahoma, with one F5 tornado – the second strongest recorded in U.S. history – that caused $1 billion in damage.
3. Goodbye, Shel Silverstein
I don't know about you, but my childhood was colored by the illustrated poems of Shel Silverstein. His peculiar sense of humor and vivid imagination gave him such wide appeal that his work ended up influencing uncountable children. Certainly, one of the most significant writers and artists of the 20th century, his absence is still felt.
4. The Last Supper Reappears
In Milan, Italy, after 22 years of restoration work, Leonardo da Vinci's newly-restored masterpiece The Last Supper was put back on display. This is an unforgettable moment in art history.
5. The Ancient Operating System
Microsoft released Windows 98 Second Edition in May 1999. Windows 98 was the successor of Windows 95. To us now, the two operating systems might seem similarly archaic, but, at the time, the upgrade felt pretty futuristic.
6. Frasier Freaks Out
The Mummy, a horror adventure starring Brendan Frasier, was released in the U.S. in May 1999. Although the film was originally meant to be a low-budget horror series, it turned into a blockbuster hit.
7. Not So Entertaining Anymore
A jury found The Jenny Jones Show and Warner Bros. liable in the shooting death of Scott Amedure after the show purposely deceived Jonathan Schmitz to appear on a secret same-sex crush episode.
8. This Little Boy is Darth Vader
Star Wars: The Phantom Menace was released in theaters, and millions of children began having nightmares about red-eyed guys with horns chasing them with two-sided light sabers. And we thought Darth Vader was intimidating…
9. Italian Stallion of Politics
In Italy, a banker and politician named Carlo Azeglio Ciampi was elected President of the Italian Republic. He was subsequently given the role of "senator-for-life." He has had a profound influence on Italian politics ever since.
10. Backstreet's Back…All Right! (I Guess…)
Teenie boppers lost their minds as they excitedly tore open the packaging on their copies of The Backstreet Boys' newest release, Millennium.
11. Here's SpongeBob!
To the glee of kids and extreme annoyance of their parents, SpongeBob Squarepants debuted on television in May 1999. The episode was called "Help Wanted," and it introduced American culture to true weirdness in the form of children's television.
12. Tragedy in Wrestling
Kansas City, Missouri, wrestler Owen Hart (Blue Blazer) fell 78 feet to his death while being lowered into a World Wrestling Federation ring during WWF Over the Edge.
13. So Long, Home Improvement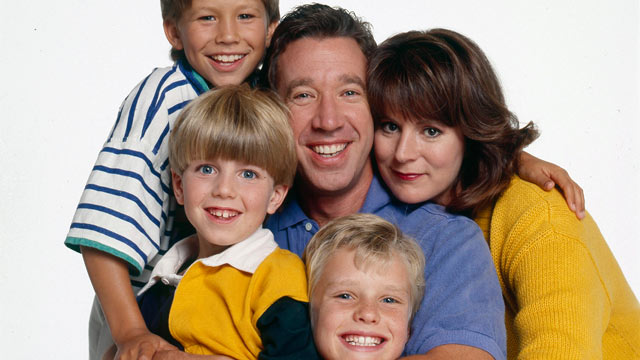 On May 25, 1999, Home Improvement, the sitcom starring Tim Allen, aired its final episode. It was the end of an era of handyman hilarity and of neighbors with their faces obscured by wooden fences.
14. Hollywood Squares
Here's a clip from a May 1999 episode of the game show, Hollywood Squares, a pop culture staple of the nineties. It's pretty hilarious to see all the comedians making fun of Ray Romano and his recently published memoir.
15. Cha-Ching!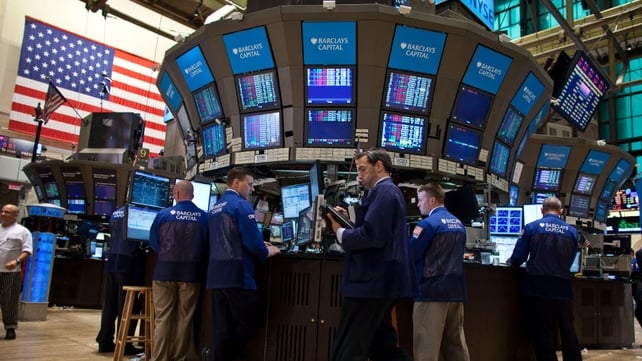 The Dow Jones Industrial Average closed above 11,000 for the first time in its history at 11,014.70. Many speculate in hindsight that this bump was actually artificially created by overlending and that in retrospect this was a warning sign for the future recession. It was a cause for celebration then: Now, it's something from which we have hopefully learned a lesson.