Last month, I wrote a post about 15 moments in pop culture from January 1999 as part of our year-long celebration. What's being celebrated? We're 15 this year! So I'm keeping the pop culture party going by taking you back to February 1999, when O.J. Simpson, The Artist Formerly Known as Prince, and Jesse Ventura were making headlines. Do you remember?
1) O.J. Hawks His Heisman
O.J. Simpson's 1968 Heisman Trophy is sold for $230,000 to help settle a $33.5 million civil penalty against him for the deaths of his ex-wife and her friend.
2) A Dwarf Makes Giant News
Astronomers are given the spotlight as they announce that Pluto, the dwarf planet with a changing orbit, has passed Neptune to become the ninth planet from the Sun. It had been the eighth farthest since 1979. Of course, we now know that Pluto is not a planet at all but some kind of ball of rock and ice.
3) Close Call
President Bill Clinton is acquitted by the United States Senate in his impeachment trial.
4) Re-imagining Literary History
Tom Stoppard and Marc Norman win the Writers Guild Award for SHAKESPEARE IN LOVE. Also nominated were Robert Rodat for SAVING PRIVATE RYAN and Andrew Niccol for THE TRUMAN SHOW.
5) The Phrase "Pieces of Flare" Becomes Popular
The movie OFFICE SPACE, a satirical comedy about daily life in a corporate office, is released in theaters and instantly becomes a cult hit.
6) You're Still the One
Shania Twain wins a Grammy for Best Female Country Vocal Performance for "You're Still the One," in which the Twain passionately announces, "We're still together, still going strong."
Also at the Grammys, Elton John wins the illustrious Grammy Legend Award in recognition of his decades of amazing performances, recordings, and compositions.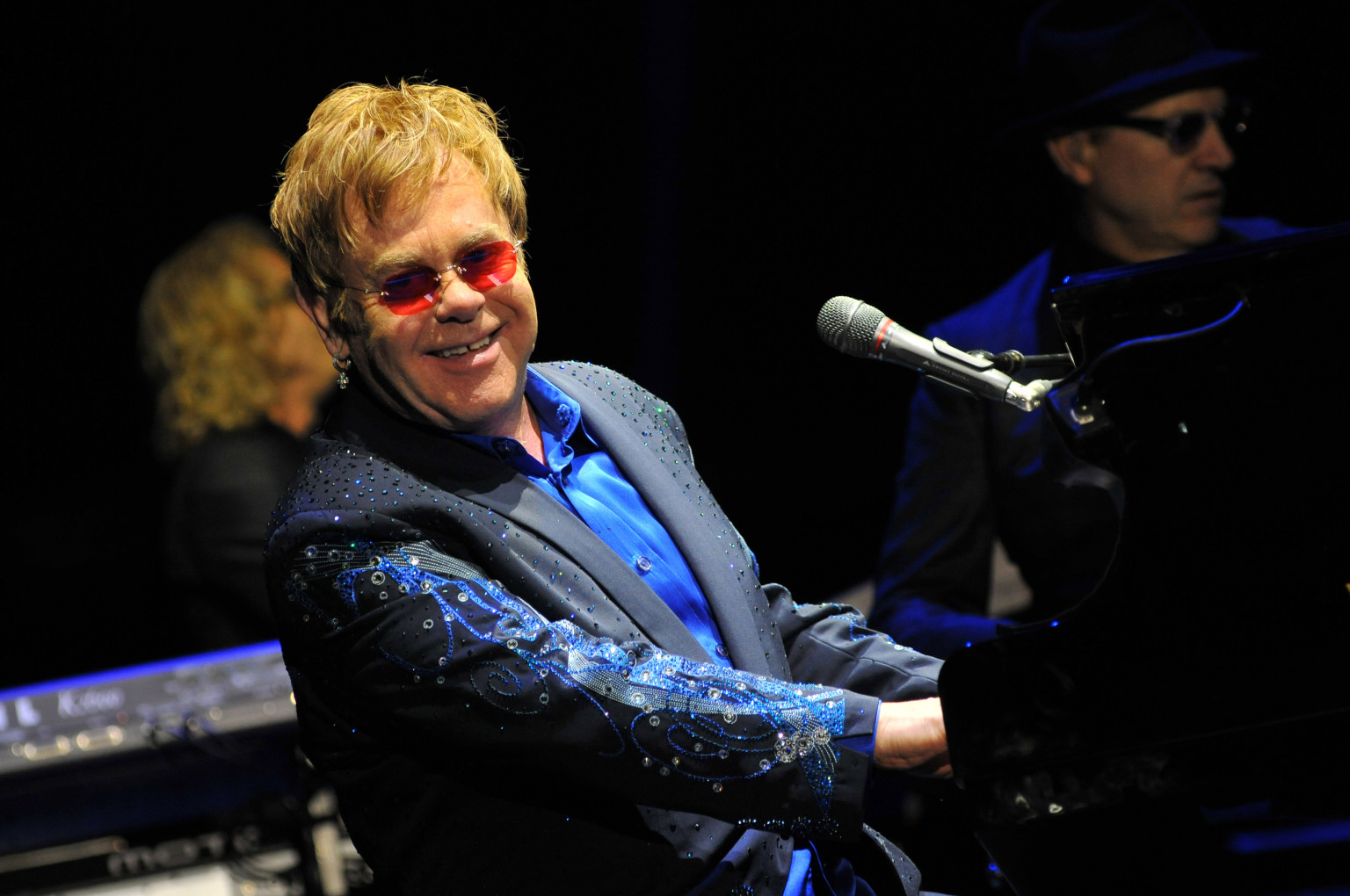 8) Party like It's…
The Artist Formerly Known as Prince releases a new recording of his hit "1999" to coincide with celebrations surrounding the calendar year.
9) Run to the Hills
Gloriously, and to the headbanging delight of metal heads across the globe, Iron Maiden announces that singer Bruce Dickinson has rejoined the band.
10) Elton Goes Cartoon
Elton John appears as himself on a memorable episode of The Simpsons.
11) The Tumultuous Days Continue for Kid Dynamite
Early in the month, Mike Tyson is sentenced to four years in prison for assaulting two motorists after a traffic accident in 1998. The judge gives him only one year of jail time, followed by two years of probation and a $5000 fine. Days after he begins his sentence at the Montgomery County Detention Center, he is put in solitary confinement for throwing a TV in the general direction of some guards. He is released from solitary after about six days.
12) Around the world and back again…almost
Two daring men, Colin Prescot and Andy Elso, make the news for having set a new endurance record. They have spent 233 hours and 55 minutes in a hot air balloon, trying to circumnavigate the world.
13) Return Mail
TLC releases their third album, FANMAIL, after a five year hiatus. The new album sells 318,000 copies in its first week, and it becomes clear to the world that TLC "don't want no scrubs."
14) Rock & Roll Becomes Official State Business
Newly minted Minnesota governor Jesse Ventura wastes no time in making Minnesota a little more Ventura-like. In his first proclamation, he officially declares February 15 to be "Rolling Stones Day."
15) The Dawning of the Age of the File Share
The Artist Formerly Known as Prince makes headlines a second time as he files a lawsuit against nine websites for copyright and trademark infringement. He accuses websites of selling bootlegged recordings and offering unauthorized song downloads.